Team
Our team is dedicated to providing our clients and investors with the best possible service and results.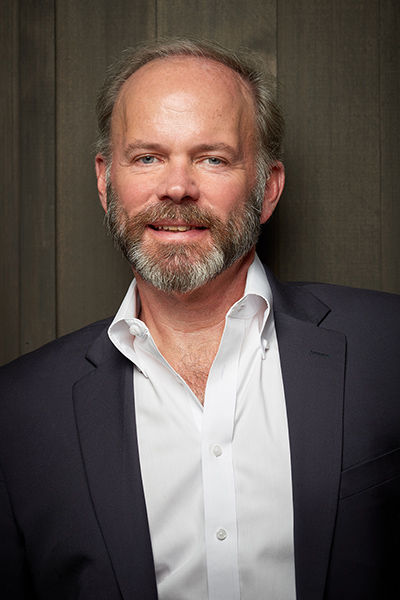 Todd C. Zapolski
Principal  |  Email  |  
As managing member of Zapolski Real Estate, LLC Todd C. Zapolski has over 39 years' experience in real estate investment and development. In addition he is Principal of Zapolski Holding, LLC.
In 1998 he co-founded Zapolski + Rudd, LLC. Todd served as Managing Member until the company was split among the principals in 2008. Under Z+R he built a bi coastal operation with offices in North Carolina and California with interests in a diverse portfolio of retail, office, and multi use real estate with a value in excess of a half a billion dollars.
From 1991 through 1998 Todd served as Executive Vice President of Durham, NC based Mark Properties, Inc. In that capacity he directed the acquisition effort for three equity funds that were successfully invested in undervalued commercial properties located in seven states. In addition, he headed the team that controlled a twenty five shopping center portfolio located in ten states.
1982 – 1991 Todd was the owner of Consolidated Ventures Corporation that was located in Chapel Hill, NC. As President/CEO he managed the daily operation of the real estate development, brokerage, and investment company. The company completed development projects in office, residential, industrial, and retail product types.
Among other interests Todd was a partner in the Girard Winery, Napa, CA and has served in leadership capacities in many non-profit community and industry organizations. Currently he is Chair of Board of the Napa based Ole Health Foundation, Chair of the Board of national Don't Ever Give Up support organization to the V Foundation for Cancer Research, and a board member of V Foundation Wine Celebration. He is a past two term Chair of the Board of the Durham based Genesis Home family shelter. Todd is a 1980 graduate of Duke University.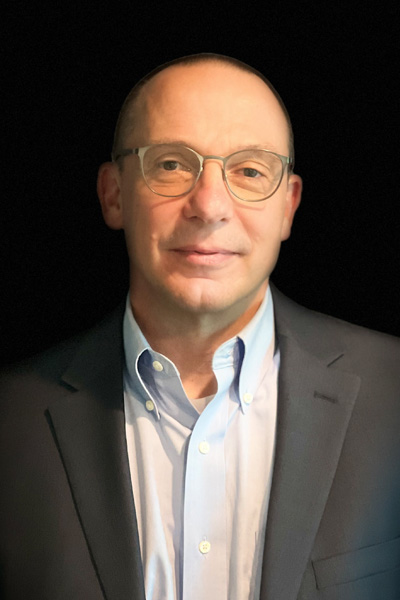 Jeff Gregorio
CFO | Email   
Jeff joined Zapolski Real Estate in January 2022 as Chief Financial Officer. He brings 30 years of experience working in real estate.
Prior experience includes working for Williams Realty & Building Company Inc., York Properties, Ernst & Young and Konover Property Trust.
Throughout Jeff's career he has provided both operational and high-level strategic support to the organizations as a tactical executive team member. He specializes in budget management, financial reporting, technology, insurance and risk management, forecasting, and cash management. He also has many years' experience working with lenders to secure financing for properties of all sizes and types.
Jeff has been a Certified Public Accountant since 2000. He is a graduate of the State University of New York at Fredonia and is a member of the North Carolina Association of CPA's. In his spare time, he likes to spend time at the lake with his family and friends. He also volunteers with Appalachian Service Project.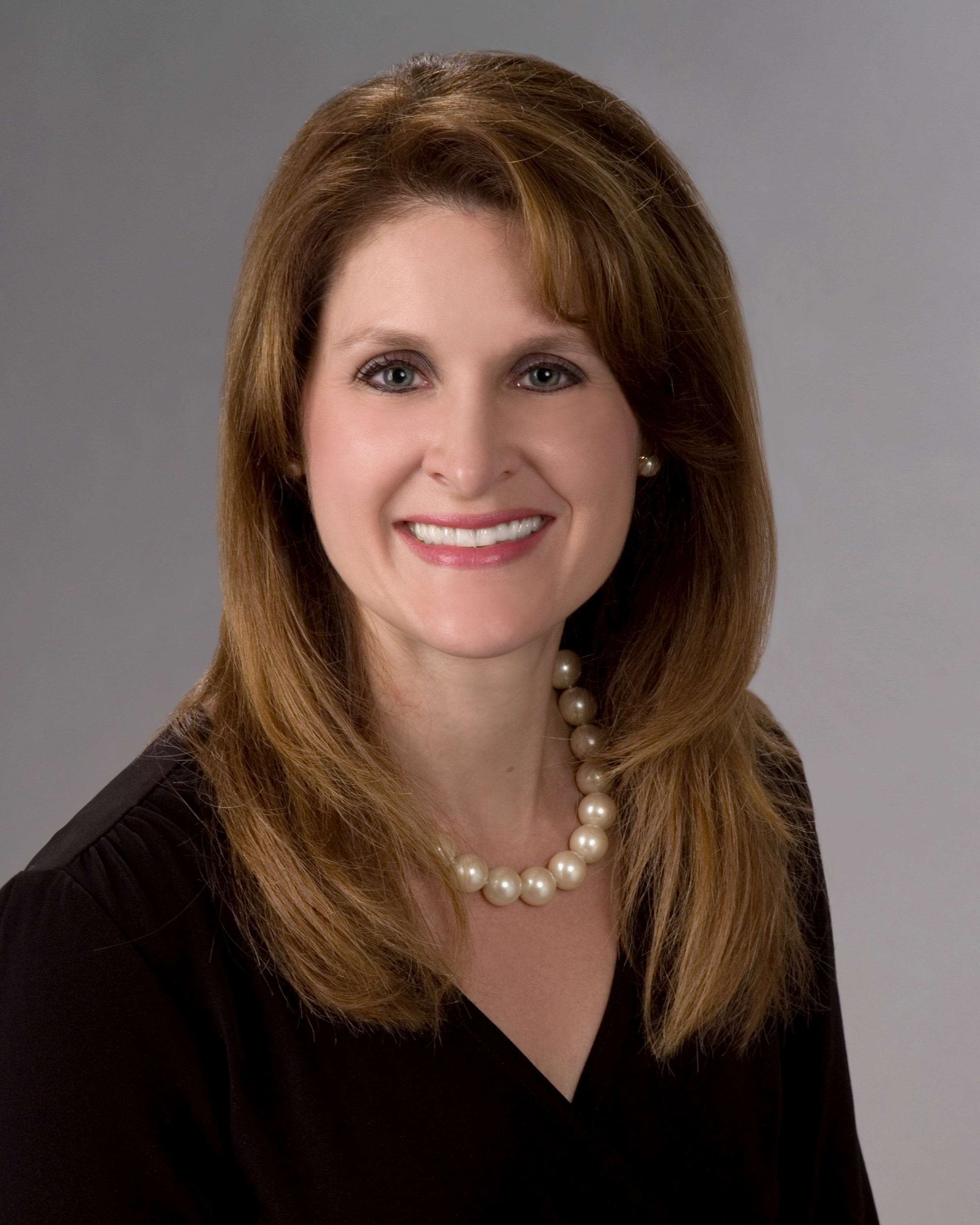 Michelle C. Gay
Manager of Legal Matters | email | 
Michelle joined Zapolski Real Estate in 2016 as Manager of Legal Matters. She has broad experience in the areas of commercial real estate and secured lending, including representation of institutional lenders and borrowers in loan transactions secured by real estate, purchasers and sellers in real estate acquisitions and divestitures and 1031 exchanges, and landlords and tenants in commercial lease negotiations and controversies.
Michelle served as an Associate with Jones Day Reavis & Pogue (Atlanta) from 1995 to 2001, a Partner with Tatum Levine & Powell, LLP, from 2001 to 2009, and a Partner with Tatum Hillman Hickerson & Powell, LLP, from 2009 to 2015.  Michelle also served as the CFO of LightSpeed Technology Group, a computer consulting and development company, from 1994 to 2013.
Michelle holds a JD degree from Emory University and a BA (chemistry) from Colgate University. She is also a triathlete and endurance runner.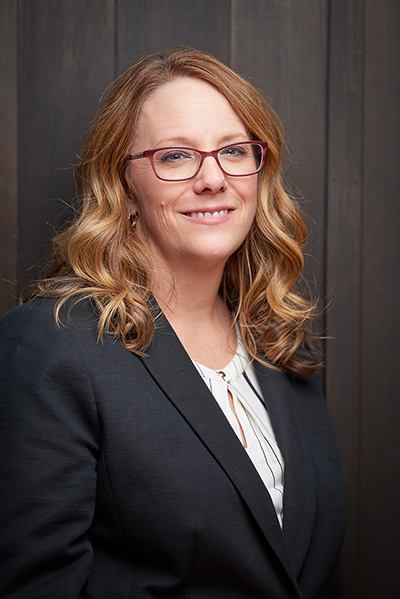 Kelly Moore
Asset Manager, West Coast | Email  |  
Kelly Moore rejoined ZRE in August 2011 as West Coast Asset Manager and handles various property management, construction management and due diligence matters, as well as tenant relations. From 2002 to 2008, Kelly worked with us previously as Property Manager and also served as the Bookkeeper for Zapolski + Rudd, LLC.
Kelly attended the College of the Desert located in Palm Springs, CA and earned a Certificate from Barclay Business College in Legal Studies. Kelly has over twenty five years of accounting and management experience and previously worked in the banking, mortgage and hospitality industries.
Kelly currently serves on the Downtown Napa PBID Board and is a member of ICSC.  Kelly is a Northern California native and has lived in Napa since 2001.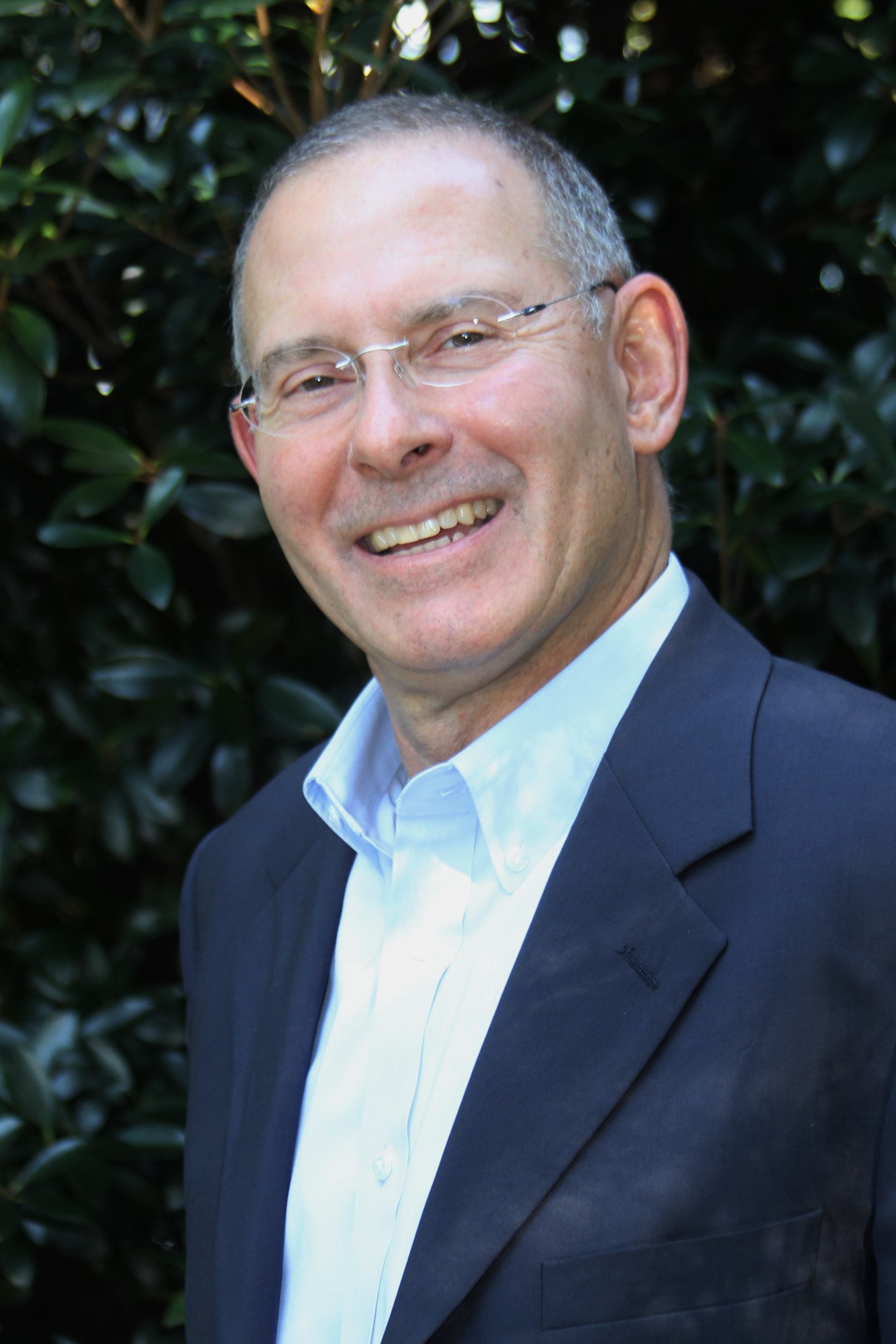 Bruce G. Lynch
Asset Manager, East Coast | email | 
Bruce, a real estate veteran with 30+ years of experience, joined Zapolski Real Estate in 2020 as Director
of Property Management and Leasing – East Coast Portfolio. He is responsible for the oversight of
the company's east coast portfolio of retail, office and mixed-use properties. In addition, because of his
extensive market knowledge, he assists with identifying additional assets for purchase.
Prior to joining ZRE, he was a member of an investment sales team at the national brokerage firm of
Marcus & Millichap. Before the investment sales work, he founded Rosamund Property
Consultants. Over 25 years, the third-party management and leasing firm grew to handle properties
throughout the Carolinas and Virginia. Bruce has broad experience covering all aspects of commercial
real estate.
Bruce graduated from George Washington University with a Master of Business Administration in
Finance and earned a Bachelor of Arts degree from the University of North Carolina at Chapel Hill.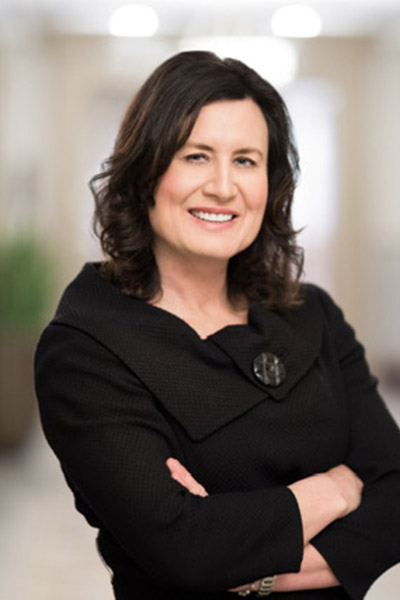 Lindsey Forbes
Property Manager, First Street Napa | email | 
Lindsey Forbes joined Zapolski Real Estate in November 2019 as Property Manager for the First Street Napa project. She brings 20 years of commercial property management experience, including day-to-day operations, construction management and financial reporting.  She began her career in San Francisco before transitioning to assets in Marin and Sonoma Counties.  Prior to joining Zapolski Real Estate, Lindsey managed a large and diverse portfolio in Sonoma County that underwent three ownership changes during her 12-year management.  Her extensive knowledge of the properties and accounting made her valuable to retain. Lindsey has a solid background in quality service quality to tenants, vendors and client relations.  She is a team player and is always in search of creative ways to stream line processes for efficiency for her managed properties.
Lindsey holds a Bachelor's Degree in Political Science from Simmon's College in Boston, a RPA designation from BOMA and California Real Estate License.  She is a Northern California native and has lived in Napa since 2002.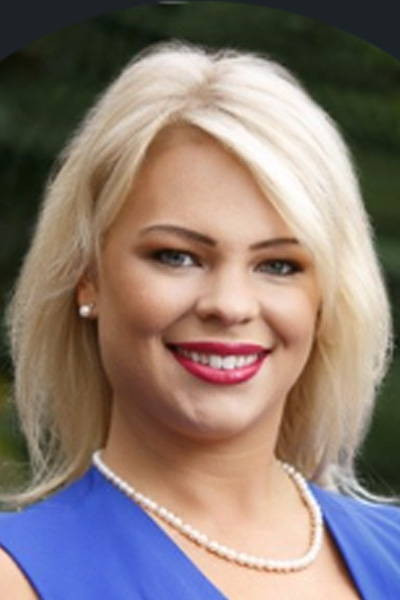 Allyson Garvey
Property Manager | email 
Allyson joined Zapolski Real Estate in January of 2023 as Property Manager for our East Coast properties.
She brings over 10 years of experience in brokerage and property management. Her experience
includes the management and leasing of 4 new construction multifamily properties in the Triangle as
well as 3 years in commercial property management. She excels in problem solving and quality tenant
relations.
Allyson holds a Bachelor of Fine Arts degree from Virginia Tech University and a North Carolina Real
Estate License. She is a North Carolina native and enjoys spending quality time with her son, Carter.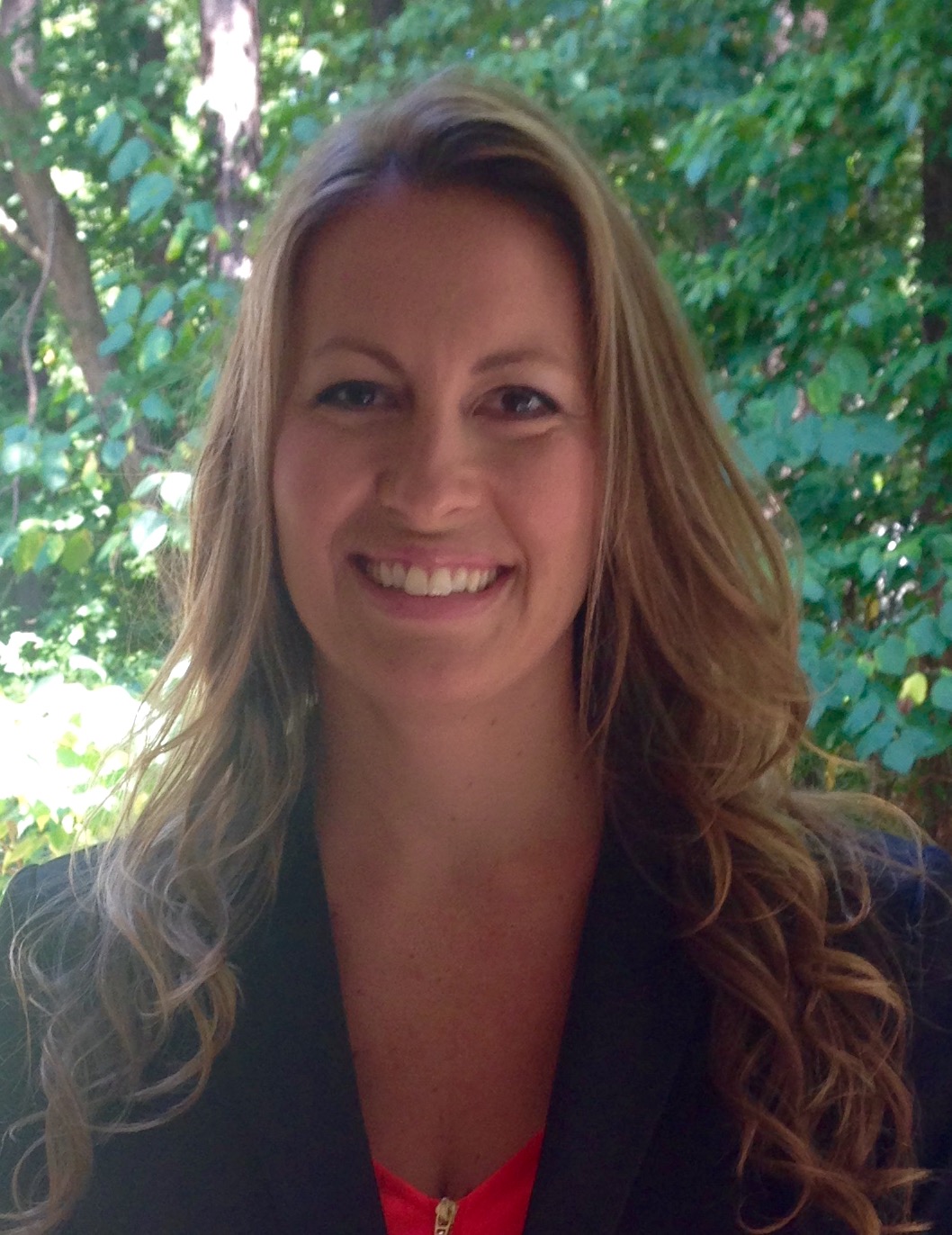 Stacy Gura
Accountant & Human Resource Manager | Email  |  
Stacy joined Zapolski Real Estate in 2015 as Accountant and Human Resource Manager where she is responsible for daily accounting, financial reporting and employee relations. She has over 12 years of accounting experience in real estate/property management, hospitality and legal industries.
Previously, Stacy held the position of Senior Accountant at Newmeyer & Dillion LLP, a construction litigation law firm.  She was responsible for general ledger reconciliations, budgets and overseeing payroll.  Prior to Newmeyer & Dillion, she excelled in various hospitality accounting positions at Marriott International, Trump International, and other boutique hotels in California and Hawaii.
Stacy holds a Bachelor's of Science degree from Illinois State University.  Originally from Illinois, she currently resides in Durham.  A strong advocate, Stacy spends time working with the homeless and foster children.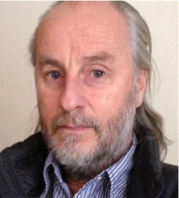 Andy Fisher
Contract Associate, Construction Management | email
Andy joined Zapolski Real Estate in 2012 as a contract associate on construction and project management. His experience spans all disciplines related to the development of commercial and mixed-use projects throughout the west coast.  With more than 30 years of experience in development and construction management, Mr. Fisher is recognized as an industry leader in his field.
Before becoming an independent consultant, Andy served as the US Senior Vice President of Development for Madison Marquette for 17 years.  Prior to his time at Madison Marquette, Andy served as the Project/ Construction Manager at Burton Property Trust, where he managed and coordinated all activities related to the construction management of commercial projects.
Andy began his career in construction management as the owner and president of Dudley Construction Inc. of California where he was responsible for business operations for commercial and local government projects.
Andy received his degree from Berlin Stadt Frei Universitat in Germany.
Michael Jankiewicz
Analyst | email  | 
Michael joined Zapolski Real Estate in November of 2020 as an Analyst. He is responsible for assisting in acquisitions, dispositions, asset management, joint-venture structuring, and debt and equity financing for the company. Prior to joining ZRE, Michael was an analyst for the development group at Brookfield Properties. Michael has a bachelor's degree in economics from University of Colorado Boulder and will be attending University of Southern California in the summer of '22 to pursue a master's degree in real estate development, while continuing to work for ZRE.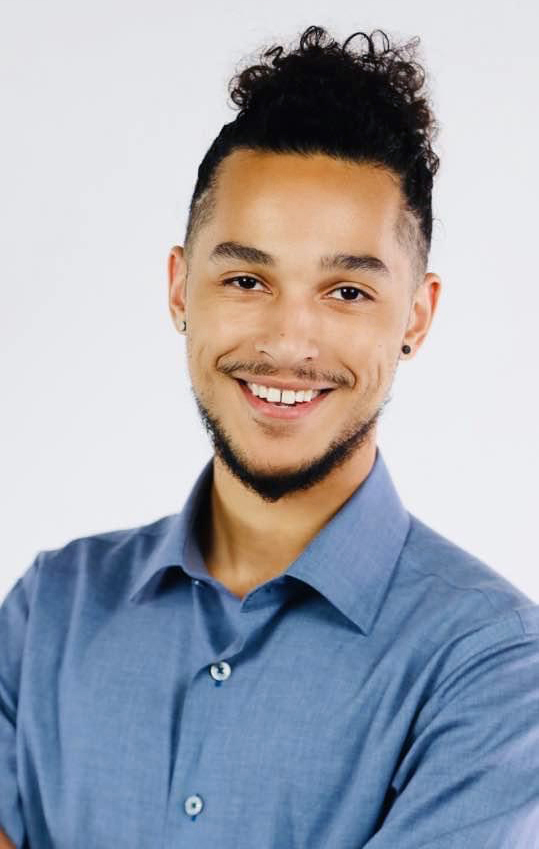 Ian Miller
Marketing Coordinator | email
Ian joined Zapolski Real Estate in October 2022 as Marketing Coordinator for the First Street Napa project. Before joining the team, Ian operated as Digital Marketing Coordinator for the largest Casino in Northern California. During his previous tenure, he performed social media content development & management, website content oversight, digital advertisement display content management, event photography & videography, and emcee duties at all promotional events.
His ability to quickly adapt to changing social trends paired with a keen interest in learning all manner of digital softwares has fueled his drive toward continued growth in Marketing.
Ian holds a Bachelor's Degree in Psychology from Wells College in Aurora New York where most of his family is from. He moved to California in 2017 and currently resides in Santa Rosa CA. His interests include soccer, basketball, disc golf, hiking, skiing, and playing with his dog.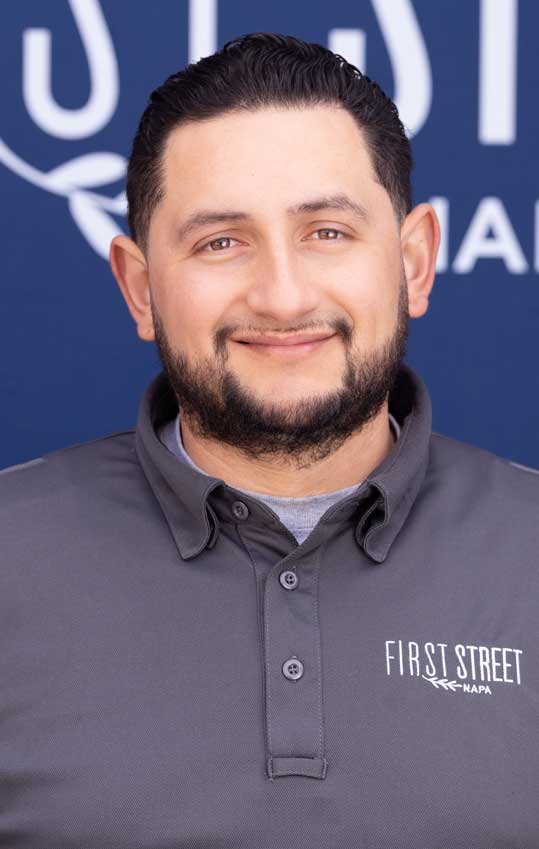 Luis Quiroz Soria
Luis joined Zapolski Real Estate in July 2018, and performs light maintenance and day porter duties primarily at the First Street Napa project. Luis also supports other assets in downtown Napa owned and 3rd party managed by Zapolski Real Estate. Luis is a valued member of First Street Napa and integral to the ZRE team, office, retail tenants, and vendors who service the properties. Luis keeps watch over the properties, detours unwanted activity, and is bilingual in English and Spanish. Recently, Luis has grown into a more active role with coordinating service vendors of mechanical, electrical and fire life safety.
Luis' prior experience includes working for construction supply stores and holds a High School Diploma. Luis has lived in Napa since 2008 and enjoys refurbishing cars and taking family vacations.