Portfolio
Past Projects
California
---
Florida
---
Georgia
---
Indiana
---
North Carolina
Edenton Shopping Village | Edenton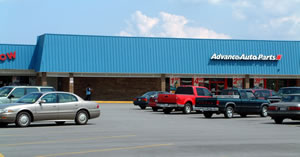 Zapolski + Rudd acquired this Food Lion-anchored shopping center in the historic town of Edenton , NC soon after it had been severely damaged by Hurricane Isabelle in September, 2003.
Seizing upon the opportunity to improve (instead of just repair) the property, Z + R orchestrated an aggressive redevelopment strategy for the aging center. This yielded new signage, 7,000 square feet of new retail space, a new façade, new exterior soffit, parking lot repairs, as well new roofing and HVAC for portions of the center.
Upon completion, Edenton Village was the dominant Grocery-anchored center in town. Other center tenants included Dollar General, CVS, College of The Albemarle, and Advance Auto.
Through careful management, the project came in well under budget and immediately added a tremendous amount of value to the asset. Work was completed and the center was sold within just nine months of purchase.