Beckstoffer Building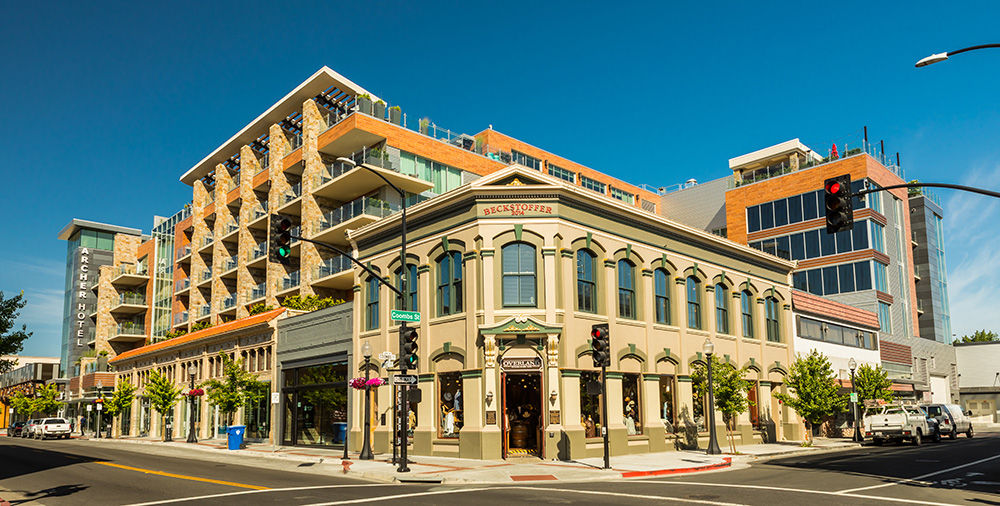 Contact Kelly Moore for more information
Acquired in 2014 by a Beckstoffer Family Trust, the Old Napa Register building is managed by Zapolski Real Estate.
The Old Napa Register Building is on the National Historic Register and is important both architecturally and historically to the City of Napa. The building is one of the few remaining examples of turn of the century commercial architecture in Napa's downtown, and was designed by Napa's leading architect of the time, Luther M. Turton.
The structure was built for use by the Napa Register, the City's oldest newspaper in continuous operation and was founded in 1863. In 1905 then owner George Milton Francis completed the building at a cost of $9,000. When the building was completed, the newspaper functions were located on the first floor, and the second floor was leased as a dance studio. It continued this way until the 1930's when the paper expanded to encompass the second floor. Since 1952 the 2nd floor has been used a office and the first floor contains a restaurant.
Property Highlights
4970 Square Feet

National Historic Register

Seismically Retrofired and fully remodeled offices upstairs 2001

20' Ceiling Heights

Major street and streetscape improvements including 2-way First Street and conversion of Coombs Street from pedestrian only to one-way vehicular traffic