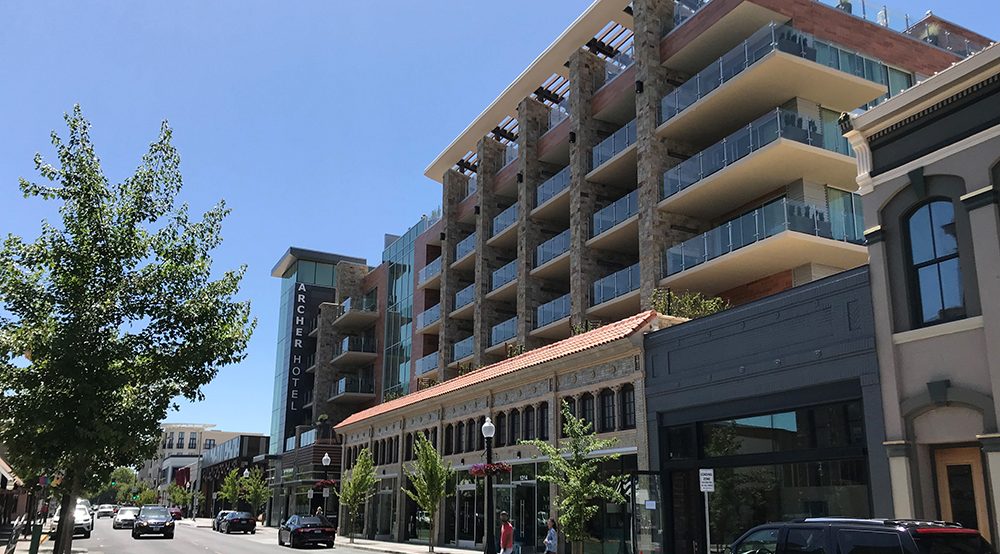 From Blau Journal
HFF announces the $42 million refinancing of First Street Napa, a 142,026-square-foot, mixed-use retail and creative office property spanning three blocks in downtown Napa, California.
The HFF team worked on behalf of the borrower, Zapolski Real Estate, LLC and Trademark Property Company to secure the floating-rate loan through ACORE Capital, LP. Loan proceeds will be used to pay off the development construction loan and provide an unfunded facility to complete the lease up of the remaining tenant suites.
The property is part of a newly constructed 325,000-square-foot, Class A, mixed-use development that comprises 45 high-end retail shops, new state-of-the-art creative office space and a 183-room, boutique Archer Hotel, which was not a part of the financing. Centrally loated in Downtown Napa, the property is within walking distance of hotels, restaurants, wine tasting rooms and entertainment venues and it covers three city blocks along First Street, the major vehicular artery into Downtown Napa, the gateway to Napa Valley. First Street Napa offers a blend of regional, national and international retail that the market demands, elevating Napa from first-class to world-class.
The HFF debt placement team representing the borrower included senior managing director Peter Smyslowski and associate Bercut Smith.
"We are thrilled to be lending to two high quality sponsors on an innovative retail project that will further transform the area," said Kyle Jeffers, managing director at ACORE.